Welcome to Cairnwood Estate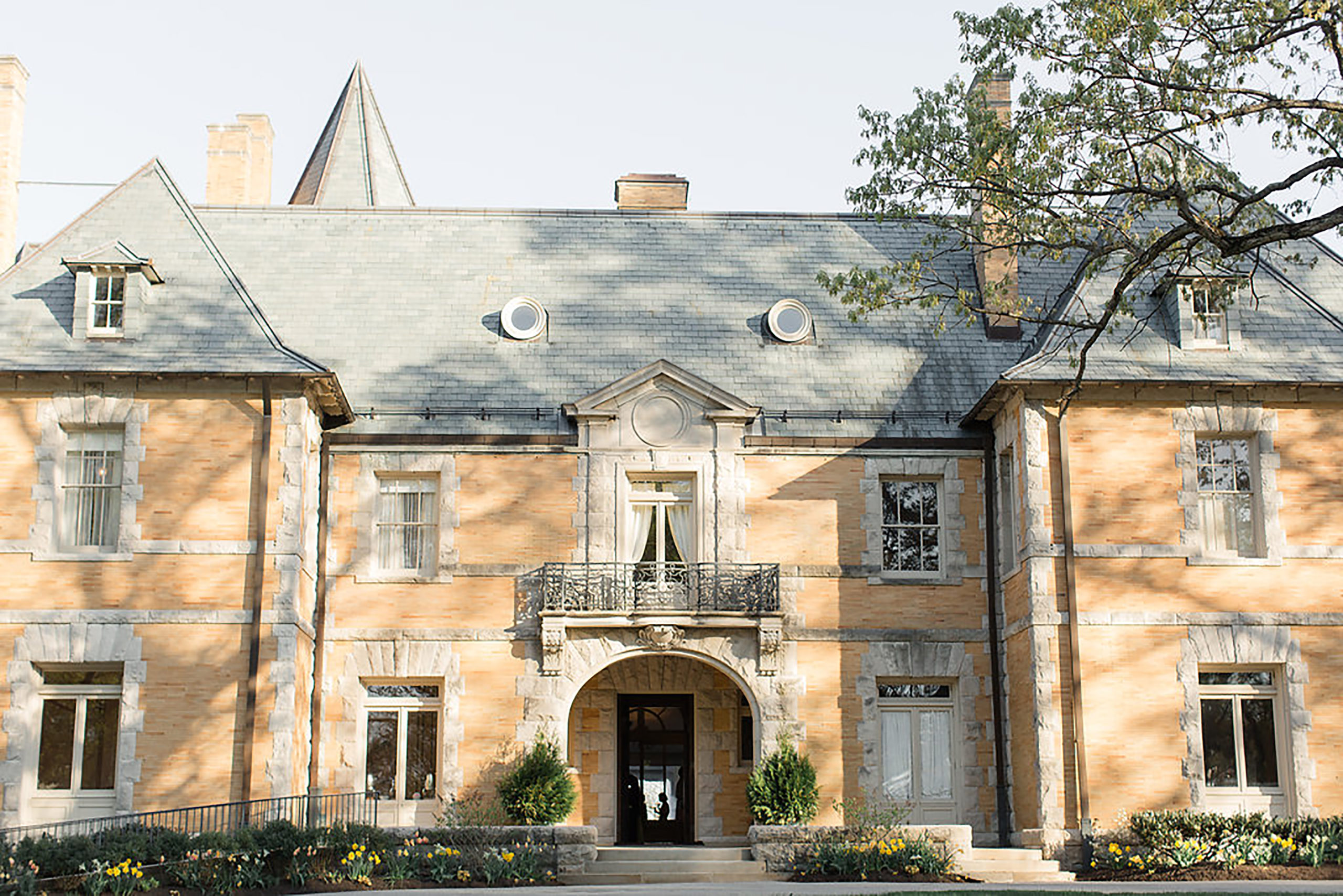 Behind the high stone walls that seclude Cairnwood from the rest of the world, is a spectacular setting available for receptions and special occasions. Created as an elegant sanctuary and private estate for 19th Century industrialist John Pitcairn, Cairnwood is an architectural masterpiece from the Gilded Age, complete with lush gardens and grounds.
Welcome your guests to your own private castle with indoor/outdoor hospitality. Only one reception is hosted at Cairnwood per day

Private 26,000 square foot Estate with outdoor fountain garden, 40 foot long covered veranda & 110 foot terrace. Six historic rooms located on the first floor including: Great Hall, Living Room, Library, Music Room, Dining Room, & Billiard Room.
5 hour reception package that may be extended until midnight

3 pre-hours with access to 2nd floor dressing suites

No minimum guest count requirements; 250 maximum

Flexible rescheduling/cancellation options

Accessible parking and ADA guest amenities

Preferred catering list

Free parking

30 foot oak dance floor

Fully air-conditioned with enhanced air-filtration system
Terrace tenting options available April – November

o Complimentary 16 x 32 ft. awning included with venue (mid-April to October)
o Lower Terrace 20 x 100 ft. tent available for additional fee (April to December)
o Cairnwood management provides guidance through the ordering process and will coordinate the installation
o Navi-trac sidewalls included and allow for full use of the terrace rain or shine
o Five complimentary chandeliers set by dimmers
o Additional upgrades available: clear top tent, pole covers, ceiling draping, fans, specialty lighting, and heaters

Market lighting available on the terrace and in fountain garden

Draping and lounge furniture options

Fire pit & Lawn games
What Our Couples are Saying
"WOW!!! We had the best day wedding day ever thanks to the staff at Cairnwood Estate! We had to completely change our wedding plans due to the pandemic and ended up booking Cairnwood only about 3 months out from our wedding date. From our very first tour of the (BEYOND GORGEOUS!) estate, we felt at ease and like we were in great hands with Cairnwood. The staff is so helpful & friendly and are so on top of communication. The space itself is so magical. We had out cocktail hour outside in the gardens and our reception under the tented patio. Truly felt like we were in Europe and not in the USA! Wish we could relive the day over and over again." – Fall 2020
"Thank you for hosting one of the best days of our lives. Everything worked out great, especially considering how (our) original plans were crushed by the pandemic. The place is beautiful and we were treated professionally and respectfully. Thank you for all of your work." – Fall 2020
"My husband and I hosted our reception at Cairnwood and, although it was rainy during the day and cold at night, it was perfect! We originally were going to get married on 12/12 but due to Covid restrictions we moved our date up to 10/16 so we could make use of the outdoor tent. I was bummed because part of the reason we chose Cairnwood was the AMAZING Christmas decor and in October its not up yet HOWEVER, this place is gorgeous without any decorations needed. Our guests were stunned at the beauty and architecture all around. If you are looking for a one-of-a-kind reception venue, this is it!" – Fall 2020
"You (the team at Cairnwood) are honestly the best we're so lucky to have you! We're keeping a close eye on how things unfold so we will check in every week or so. Thank you for your compassion and professionalism, I can't say every bride is experiencing this at the moment. I'm hearing nightmare stories about venues and it makes me even happier I chose Cairnwood." – Postponed 2020 reception to 2021
"We recently had our wedding reception at Cairnwood Estate and it was absolutely stunning! Our photos were beautiful and you really do not have to spend a ton on florals or décor as the venue is breathtaking on its own. Throughout the planning process, the staff was always very responsive and kind. They allowed us to visit multiple times leading up to the wedding to help plan our day. We mainly worked with Krissy and she is the best! We had a cocktail style reception instead of an assigned seat, sit-down dinner so the multiple room/tent set up was perfect for what we were looking for. We would choose Cairnwood over and over again!" – Spring 2022