Welcome newly engaged couples!
Cairnwood is offering $500 off the rental fee plus flexible rescheduling/cancellation options to couples that wish to reserve the Estate for their reception in Fall 2020 and Spring 2021.
Open and Working Remotely to Assist with Your Questions and Venue Rental Needs! Contact Our Team at info@cairnwood.org

Our team is happy to show you the venue in person with social distancing.

Private Events at Cairnwood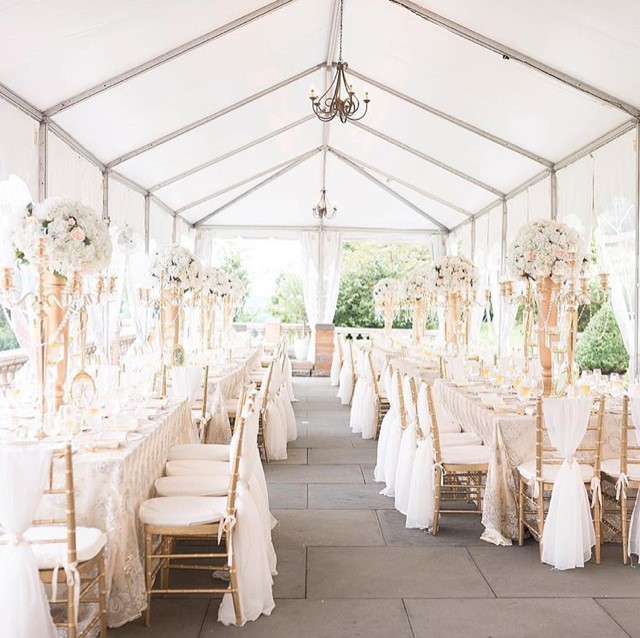 Behind the high stone walls that seclude Cairnwood from the rest of the world, is a spectacular setting available for wedding receptions and special occasions. Created as an elegant sanctuary and private estate for 19th Century industrialist John Pitcairn. Cairnwood is an architectural masterpiece from the Gilded Age complete with lush gardens and grounds.
Cairnwood hosts only one wedding reception per day
Breathtaking views of landmarks Bryn Athyn Cathedral and Glencairn Museum
Access to six historic rooms located on the first floor
Great Hall, Living Room, Library, Music Room, Dining Room, and Billiard Room.
2 luxury dressing suites
5 hour reception package that may be extended until midnight
No minimum guest count requirements; 275 maximum
Handicapped accessibility
Preferred catering list
Free parking
Fully air-conditioned
6 designer powder rooms with subway tile and high-end finishes
Fountain garden
30 foot oak dance floor
Hotel accommodations nearby
Executive boardroom available
Free high speed Wifi
Please join us for our weekly Open House on Wednesday evenings  from 6pm – 8pm. Cairnwood is also available for tours on the weekends or during the week by appointment.